Collecting Applicable
Death Benefits
How to claim life insurance, social security, and other benefits
Among the many details that must be addressed following the death of a loved one is the submission of forms to collect death benefits. We can help.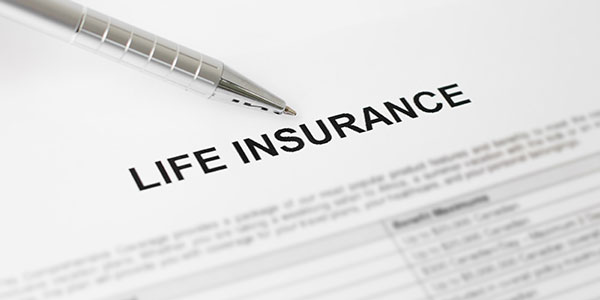 Life insurance benefits
Bring us the life insurance policy or policies, and we will assist you with submitting the documentation, like a death certificate, required to activate the death benefit.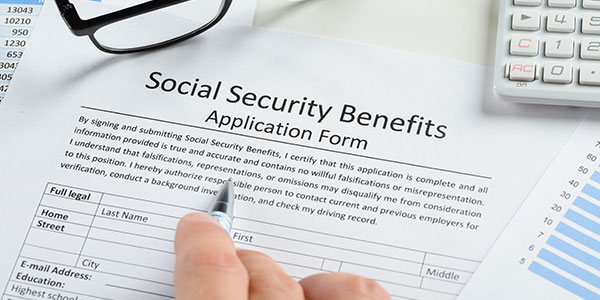 Social Security benefits
Currently, if the deceased worked for six (6) quarters, the surviving spouse or children may be eligible for $255. We will help you determine if you are eligible for benefits.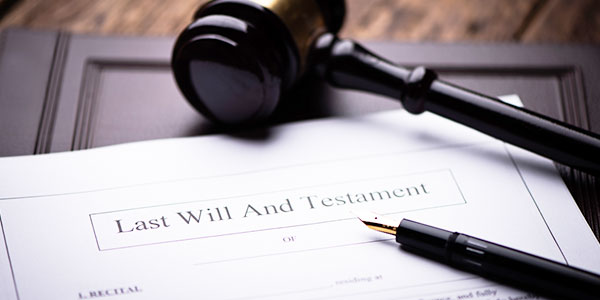 Legal information
Unless your loved one has put his or her estate into a trust, the estate will have to go through the probate process. This involves having the court confirm that the provisions of the will have been faithfully executed. Alternately, if your loved one dies without a will, the probate process will distribute the estate according to the law of your state.
The Internal Revenue Service will also want to make certain that any money forthcoming from the estate is paid in a timely and complete manner. You will need to pay as much attention to the IRS as you do to the probate process.
We are not attorneys and are not qualified to assist you in dealing with probate or with the IRS. However, if you will email us at info@higginsfh.com, we will be happy to provide you with the specific information you need to settle the estate.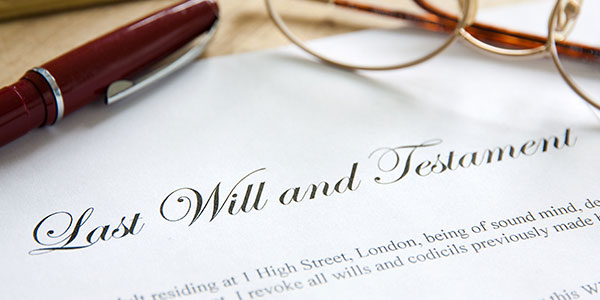 Living will
We are often asked about a living will and have, unfortunately, seen the heartbreaking results when this legal document is not handled properly.
A living will is essentially a legally-binding statement executed by a healthy person, in full command of his or her faculties, that he or she does not wish to be maintained on artificial life support if there is no hope of resuming a non-dependent lifestyle. By signing a living will, a person is making a commitment to maintaining his or her quality of life.
The problem occurs when the signer of a living will neglects to tell his or her family that the document has been executed. As recent news stories have emphasized, family members sometimes have other ideas about what constitutes "quality of life."
Based on our experience, we strongly recommend that anyone signing a living will discuss it with all appropriate family members. Then, make certain that the document is filed with the family physician and the hospital of choice. Care taken for communication now will avoid heartache later.
Veteran benefits
A deceased veteran who was honorably discharged is eligible for several benefits:
A cemetery space in a federal cemetery

An American flag for the funeral service

A grave marker

Transport costs if the veteran died in a VA facility
If the veteran was receiving VA compensation/pension or was hospitalized by the VA:
Up to $300 to help cover expenses

A $150 burial plot allowance if the deceased is not buried in a federal cemetery
Under some circumstances, the VA will pay a survivor's benefit to a spouse and children under age 18. We will be happy to help activate these benefits.
Financial issues
Although your loved one has departed, the on-going expenses of daily life have not. Payments for the mortgage, credit cards, utilities, homeowners association, yard and pool maintenance, and similar expenses must still be made.
In a time of grief, ensuring that these payments are made may seem overwhelming. We can help.
We will be happy to help you identify and organize your payments. While we can't make your monthly bills go away, we can help you turn a burdensome task into a manageable annoyance.
We will also help you determine if any of these monthly payments are covered by credit life insurance. Should that be the case, the outstanding amount of the debt(s) will be paid off if you notify the credit life insurance company.
We can also advise you regarding the conversion of joint ownership to single ownership (e.g., house, bank account(s), safety deposit box(es), airline mileage account(s)). We can also advise you on how to contact the three credit bureaus so that your loved one's credit can be transferred to you.
Financial advice for widows/widowers

Determine any credit life insurance benefits

Covert accounts with joint ownership to single ownership

Report a death to credit bureaus
On top of your everyday expenses, we strive to ensure your funeral costs are manageable. Our team can customize your arrangements to meet your financial needs while still honoring your loved ones.
There is much to do, but we can help you work through all of it.